Expert Training,
Available Anytime
The CB100
Concealed Blade Safety Knife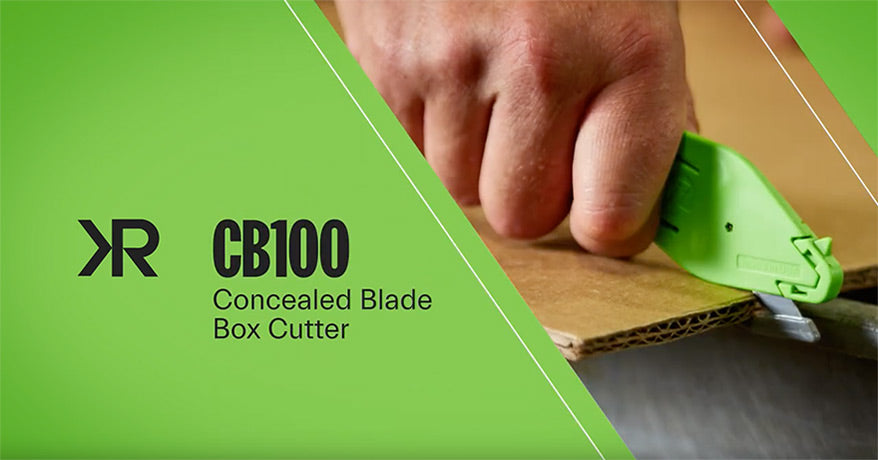 Riteknife CB100 Box Cutter
Developed with and for safety professionals, the CB100 is the ideal multi-purpose safety knife.
The CB100's ergonomic ambidextrous handle, with easy tool-free blade change and guarded blade technology, avoids blade edges coming in contact with skin.
Riteknife Flowthrough Technology™ minimizes friction and maintains optimal blade angle to eliminate repetitive motion injuries and lower the force needed for cutting.
The molded tape splitter allows for easy penetration into clear packaging tapes as well as fiber-reinforced box tapes.
The AS100
Auto Rectractable Safety Knife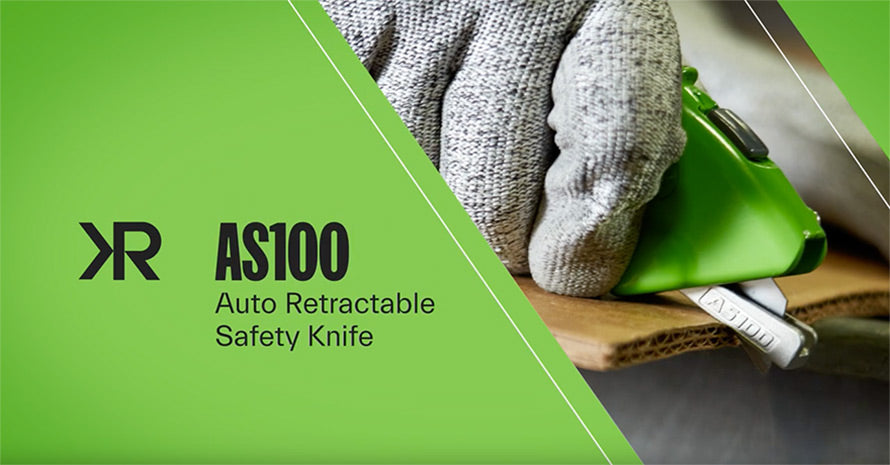 Riteknife AS100 Auto Retractable Safety Knife
Innovation meets safety and durability, with the AS100. This ergonomic safety knife was developed in partnership with safety professionals to set the standard for automatic safety knives in the industry. With over 1 inch of blade extension, the AS100 can safely cut heavy-duty materials such as double or triple wall corrugated, heavy-duty rubber, and difficult-to-cut plastic bands. It also excels for slabbing paper, film or foil.
Equipped with fast-acting Riteknife Blade Guard Technology™ to prevent lacerations, and a patented, easy tool-free blade change, you can feel confident that every feature has been designed to eliminate risk of lacerations and repetitive motion injuries.
Training Your Workforce
Our experts are on hand for a free evaluation to select a Riteknife that will reduce risk and costs at the factory and warehouse levels. Once completed, personalized video demonstrations are available for your workforce. This rigorous training approach helps to facilitate a positive change experience at scale.
Learn More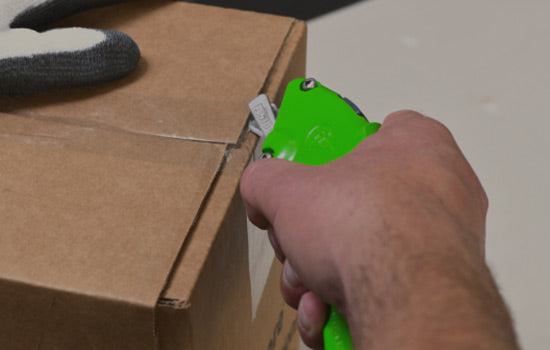 The MR100
Safety Pen Knife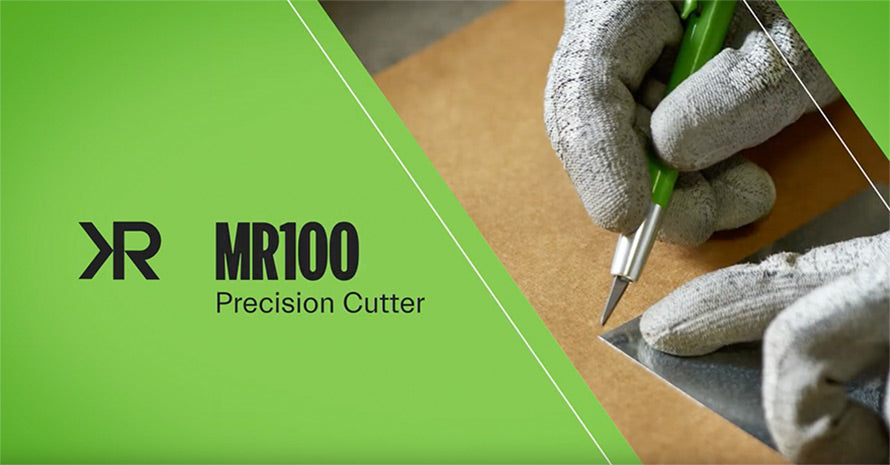 Riteknife MR100 Precision Cutter
Safety knives this small and precise don't typically have the safety features needed for deburring and degating at scale—which leads to small accidental punctures and cuts that can add up.
The MR100 puts safety in your hands.
Developed in partnership with safety professionals, the MR100 features a retractable blade, blade locking mechanism, and tool-free blade change that ensure personnel can control the blunted tip blade no matter the task. With the familiar shape of a pencil or pen, this multi-skilled tool can solve a variety of precise cutting tasks while keeping personnel safe.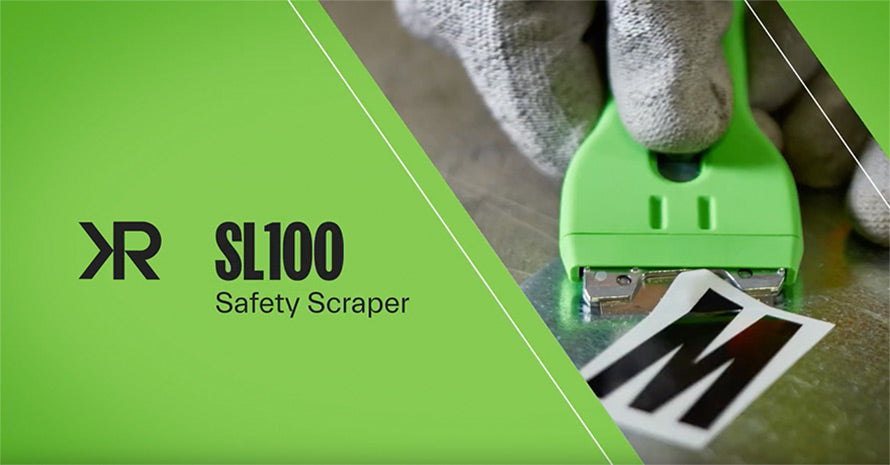 Riteknife SL100 Safety Scraper
The world's first true safety scraper.
Designed with a spring-loaded mechanism, the blade within the SL100 sits safely within an ergonomic handle, after each cut. The mechanism has a patented design to prevent the push-back force from being transmitted through the scraper to the user's thumb.
With the SL100's spring-loaded safety technology, you will feel confident that you're protected from injury—and frustration. As with our entire line of safety knives, the SL100 is fitted with Mozart® blades, which are known for their longevity and durability.
The SO300
Safety Scissors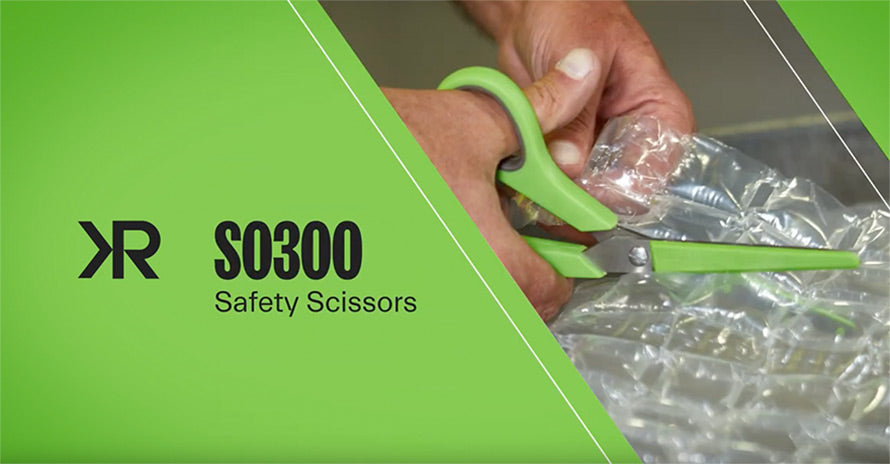 RiteKnife SO300 Safety Scissors
With a blunted tip and guarded 3.5" blades, the stainless steel safety blades are built for durability. The SO300 safety scissors minimize puncture wound risk while cutting all materials like a traditional scissor.
Ambidextrous and Riteknife green, with large finger holes with soft-touch polymer, these safety scissors were designed and developed in partnership with safety professionals to maximize safety, ease of use, visibility, and comfort when used daily.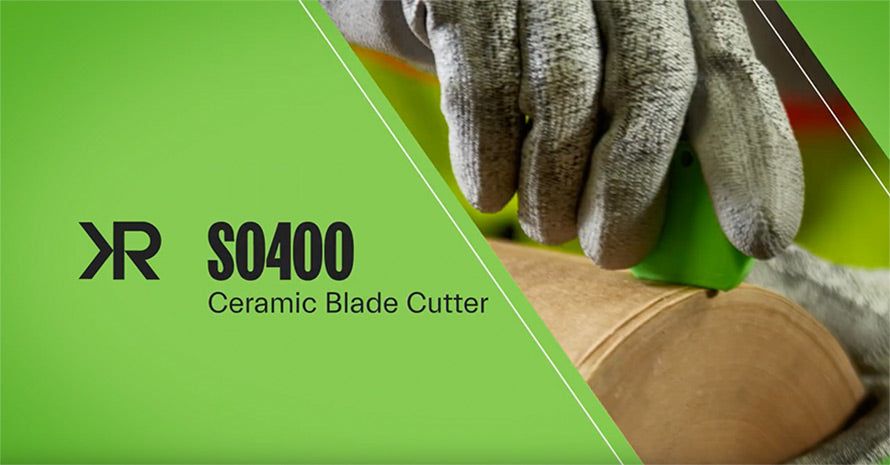 RiteKnife SO400 Ceramic Blade Cutter
With a micro ceramic blade, the SO400 is the ideal safety knife for effortlessly cutting single-layer materials without the risk of accidental slips and cuts.
Developed with and for safety professionals, this unique safety knife features an integrated magnet for easy fastening to the many metal surfaces found on the floor of warehouses and factories. The Riteknife green cutter has a lanyard hole that ensures the SO400 is always on hand.