Why Safety Professionals
Prefer the CB100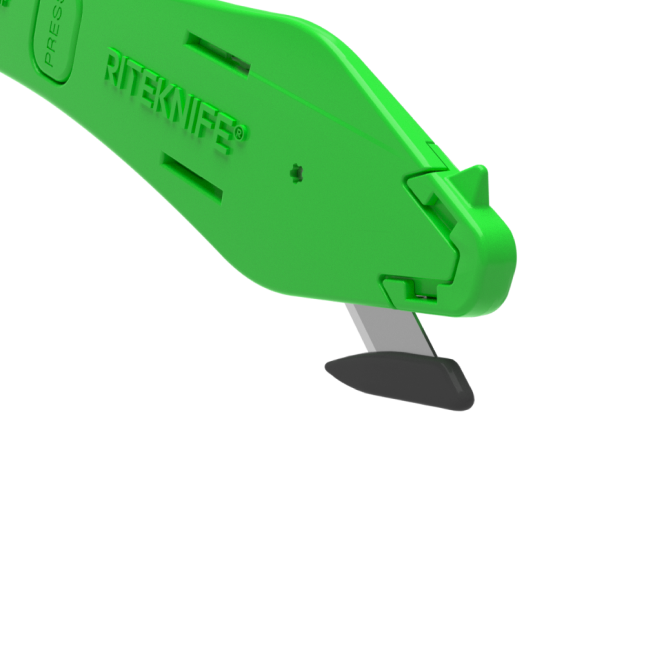 Riteknife Flowthrough Technology™
Minimizes friction and lowers the force needed for cutting
Safety Knives For A Safer Workplace
Built for Durability and Ease
Ambidextrous ergonomic handle is made of glass-filled nylon for longevity and shaped for comfort
Patented Safety Features
Minimize risk of lacerations during handling and storage
Highly
Visible Green
Ensure a safety knife is never misplaced again
Ideal For All Materials, Including:
Corrugated Cardboard
Including single, double, or triple wall box flaps, and A-F flute styles

Shrink or Stretch Wrap
Wrapped pallets of pre-packed goods secured for shipping
Plastic Banding
Plastic banding or strapping in any width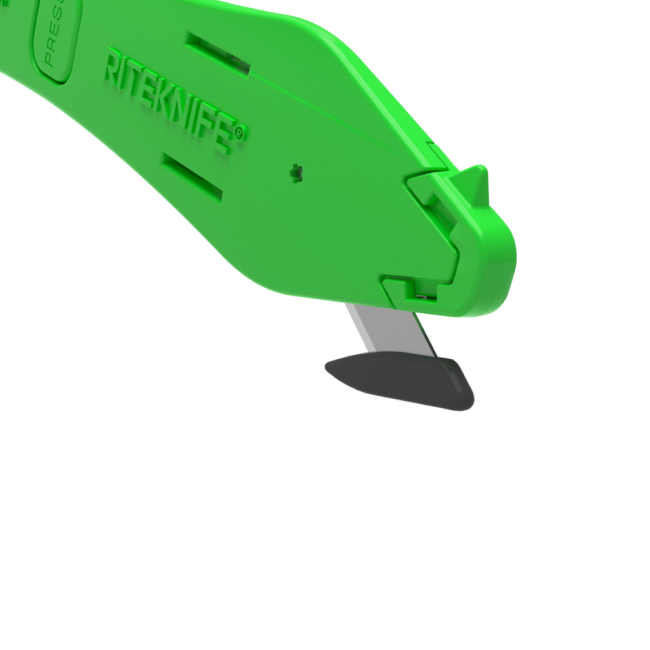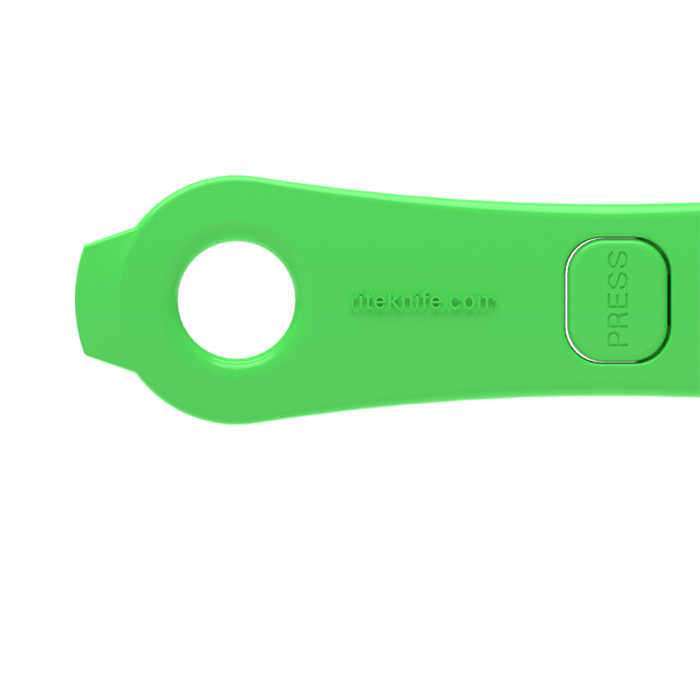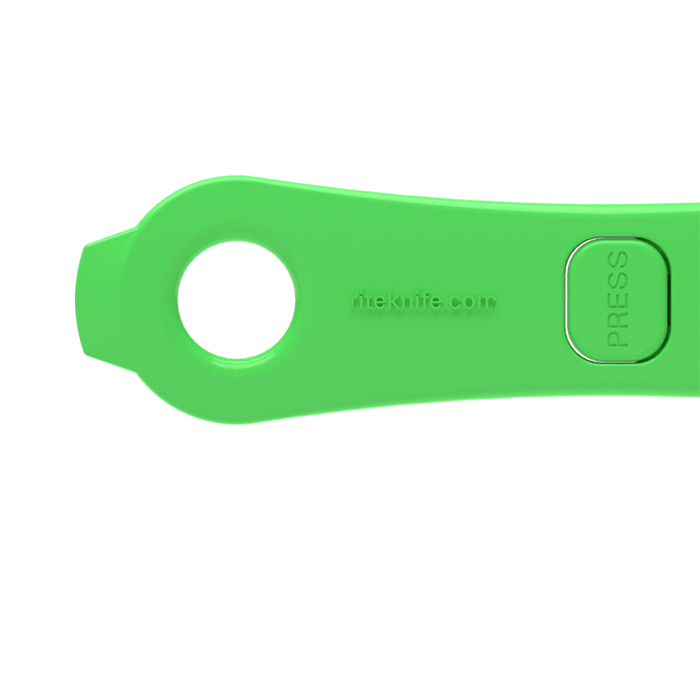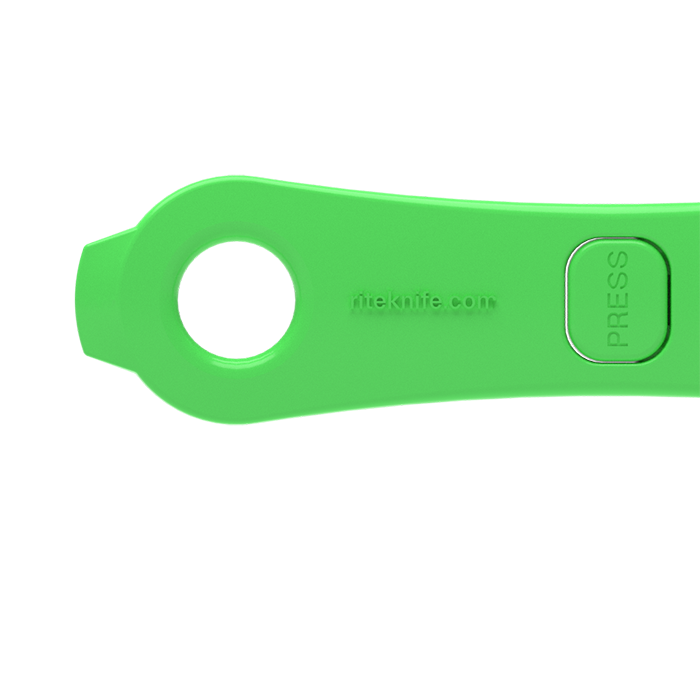 CB100
Concealed Blade Safety Knife
$9.83
Developed with and for safety professionals, the CB100 is the ideal multi-purpose safety knife.
The CB100's ergonomic ambidextrous handle, with easy tool-free blade change and guarded blade technology, avoids blade edges coming in contact with skin.
Riteknife Flowthrough Technology™ minimizes friction and maintains optimal blade angle to eliminate repetitive motion injuries and lower the force needed for cutting.
The molded tape splitter allows for easy penetration into clear packaging tapes as well as fiber-reinforced box tapes.
Product Specifications
Dimensions
175 mm x 40 mm x 6mm
Materials
Glass-filled nylon
CB100 Compatible Blades and Accessories
Box of CB100
Replacement Blades
CB100's Mozart® blades reduce friction and maintain sharpness while cutting materials including corrugated cardboard, shrink or stretch wrap, and plastic banding.
Learn More
AS100 Holster / AP50 Holster
Makes it easy to keep an automatic safety knife ready for use. Also holds pens, markers spare blades and the CB100.
Learn More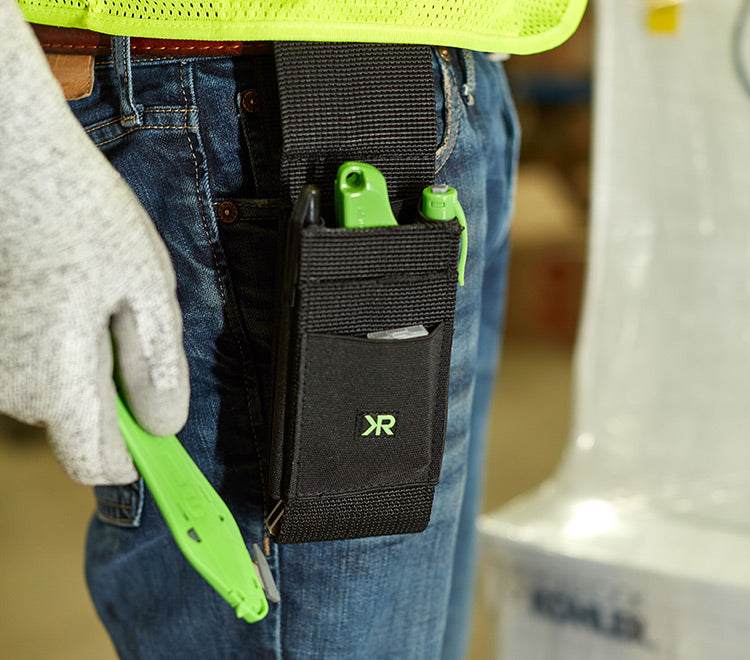 Contact
Our experts are here to help you find the Riteknife that fits your needs and goals.
Contact Form
Simple contact form for customers to provide their information, leave comments, and provide a few optional answers to questions.
Location
3663 Kendlewood Court,
De Pere, WI 54115
(877) 977-6661