When it comes to scraping dried paint, caulk, and glue off of surfaces, the best tool for the job is a safety scraper. The SL100 is a Level 4 Spring Loaded Safety Scraper that easily removes paints, glues, adhesive residue, tapes or labels from hard surfaces. The blade quickly retracts into the housing as soon as the job is done.
SL100
Safety Scraper
The AS100 has a retractable blade that retracts when the knife is closed.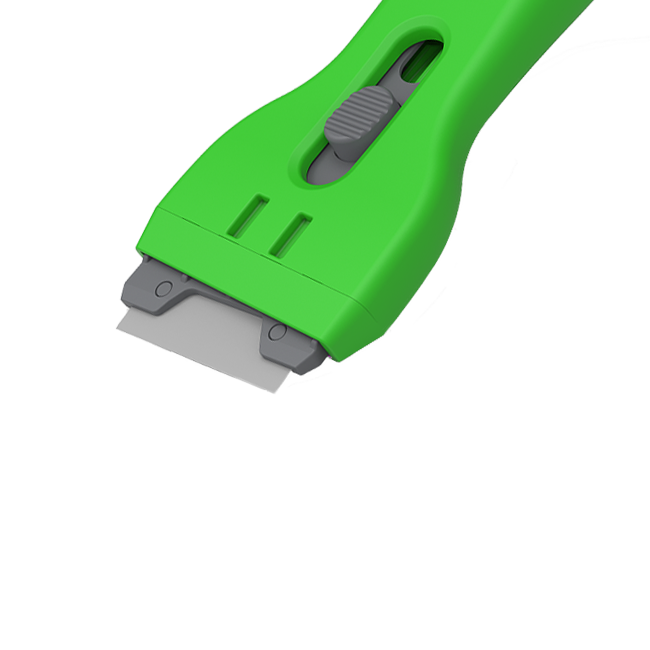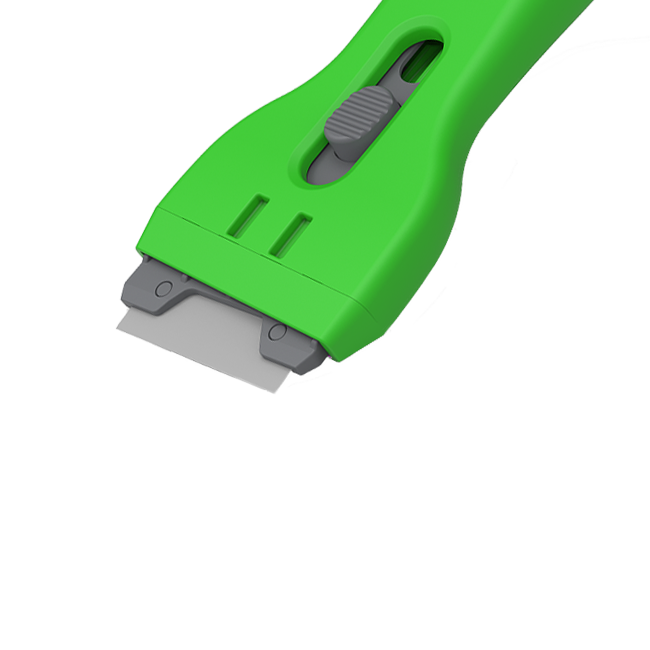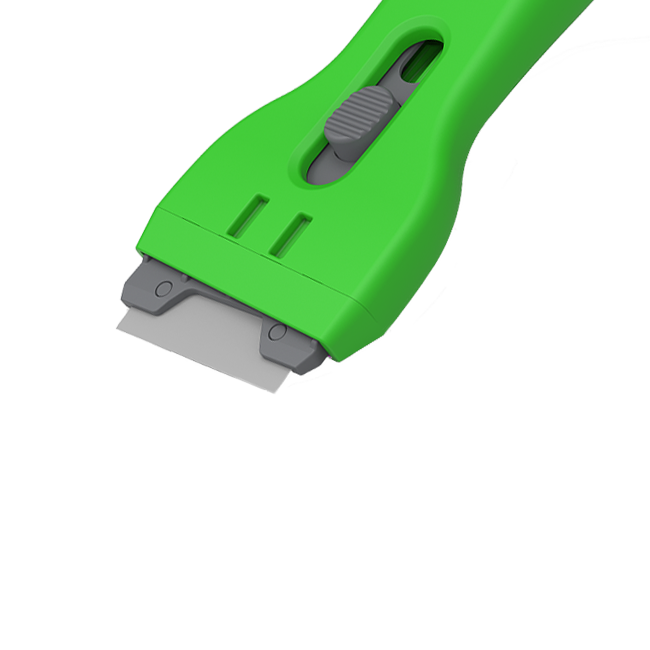 $11.57
The world's first true safety scraper.
Designed with a spring-loaded mechanism, the blade within the SL100 sits safely within an ergonomic handle, after each cut. The mechanism has a patented design to prevent the push-back force from being transmitted through the scraper to the user's thumb.
With the SL100's spring-loaded safety technology, you will feel confident that you're protected from injury—and frustration. As with our entire line of safety knives, the SL100 is fitted with Mozart® blades, which are known for their longevity and durability.
Product Specifications
Dimensions
135mm x 21.8mm
Materials
Glass-filled nylon